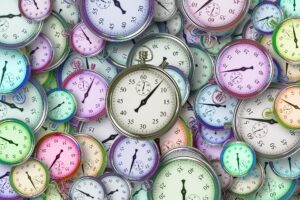 Managing Time | Working for Yourself
Working for yourself means wearing all the hats. You are VP of Sales & Marketing, CFO, Project Manager and Solutions Delivery all wrapped up in one skin. Having enough focus time to get billable work completed seems like a luxury some days. We all wish that the daily noise could be minimized to maximize focus and billable time.
It's helpful to know where the chaos is coming from and put some controls in place. Taming frequent sources of chaos could mean blocking, deflecting or even charging a premium for it.
Measuring helps find patterns and to quantify impact. The metrics below may be valuable in helping you determine what to optimize, automate or delegate.
Classes of work and proportion of the whole
Ad-hoc demands such as time spent responding to urgent requests, updates, clarifications or explanations
Sources and frequency of "busy" work or re-do's
Recurring Tasks, the number and frequency
Billable time vs non-billable time
Breakout proportions of all the above by Customer
We have an early development that plugs into your tools to help capture measure and classify your time, and ultimately help you bill more!
Please consider joining our early invitation list.
---
---
Please follow or reach out via social.